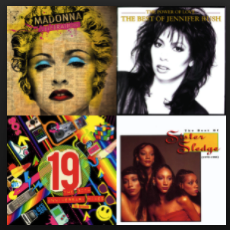 The novel I'm currently writing is set in 1986.
To get me in the mood, I created a custom playlist in Spotify, containing all kinds of groovy chart music that I was listening to back in 1986.
I looked up the UK chart hits from 1985 and 1986 and picked out all the stuff that I didn't absolutely hate (interestingly, most of the stuff I left out was the stuff that my American friends remember fondly: American hair bands and such).
You can listen along, and then, when you read the novel, you'll be sure to recognize the songs that get name-checked in the story!