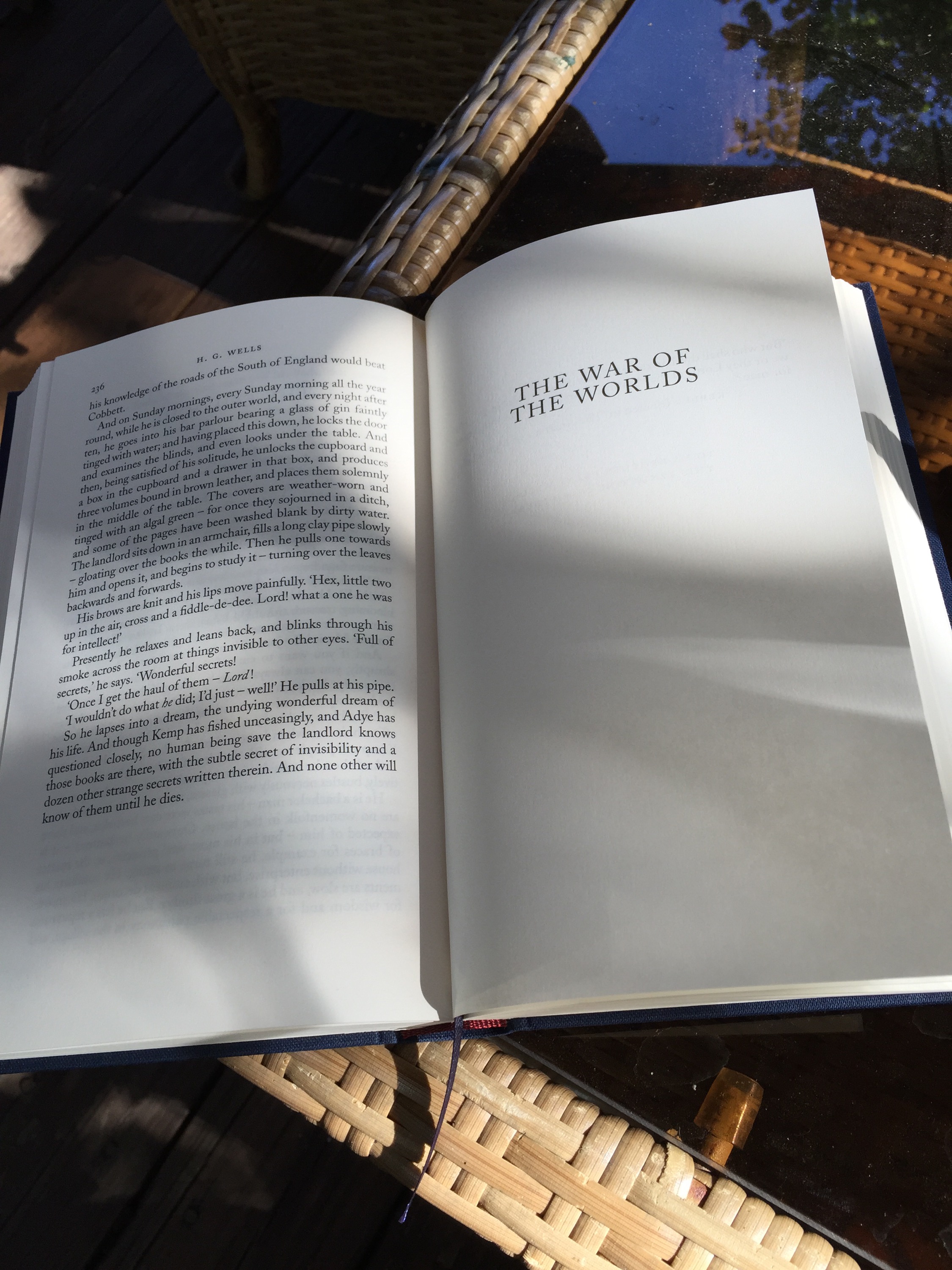 I'm reading "War of the Worlds" for the first time, despite feeling like I know it off by heart.
I don't. I know Jeff Wayne's concept album of the story off by heart. I grew up listening to it obsessively. I was around six years old when it came out and I know we had a copy of it soon after. I used to lie on the floor of our living room, not far from the site of the events in the story, and pore over the artwork in the double album's booklet. I must have had to ask my parents to put on the LPs for me, because I'm sure I wasn't allowed to do such a delicate task at the time.
I was obsessed. Old enough to grasp the horror of the story and the vivid illustrations (buildings falling on elegant, panicked Victorian women and men, crows picking at strings of flesh…), but too young to understand about consequences and grief and to be scarred by the whole thing.
I remember dancing along to it with a friend, acting out the story, lip-syching before it was a thing.
Later, when I was a newly-wed, we got hold of a cassette copy of the Orson Welles radio play and listened with fascination to that 'mockumentary' version too.
Now my own chilren are listening to the Jeff Wayne version, and singing along.
But I still haven't read the book.
So I ordered a copy of the Everyman Library volume "Threee Science Fiction Stories by H. G. Wells" (Including The Time Machine, which I have read, and The Invisible Man, which I only know from the classic black and white film).
I started reading today and I couldn't help but make notes as I went along. So I'm posting them here as a 'read along' (in the vein of Debbie Ohi's Final Attempt To Read The Lord of The Rings readalong from 2001). Feel free to join in, pitch in, or just follow along.
Dun-Dun-Dahhhhhhhhhh!