I was researching some Scottish stuff for a new story and came across this fun reminder of how people talk where I grew up.
Normally these lists are full of things that people *think* Scottish people say, rather than anything I can actually 'hear' anyone saying. But this one's spot on.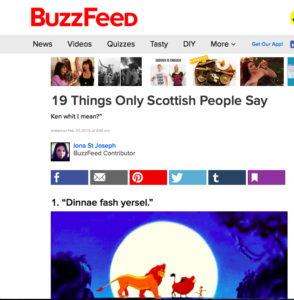 The only one I've never said is "Braw", but I know people who use it.