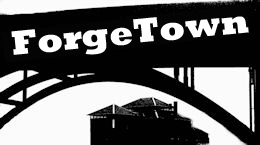 "I'm going to kill you, you little creep!"
Yeah, that's what I said. Top of my voice too. I know Kath'll be all 'pipe down, missy, what about the neighbors', but I don't care. The little snot was dangling a bird — a dead bird — right in front of my face. Who wouldn't yell?
I don't want anyone in this stupid town to like me, anyway. I don't even want to be here. I was dragged —no choice — like a prisoner transfer, against my will. Really there should be a Geneva Convention for kids or something.
I know, I'm being a total cliche: pre-teen drama queen. I can't help it.  I'm the one who's had her whole life ripped out from under her. I was all set to start the coolest middle school on the face of the planet…ok, probably the coolest middle school on the planet. Granted I don't know all of them. In fact do they even have middle schools in other places? I mean, like, do they have middle schools in England? I'm guessing probably. But what about China? Or Thailand? We did a whole unit on Thailand with Mrs Murphy last year but nobody ever thought to tell us whether or not they had middle schools. They made us learn all about the boring system of government and the food and drink but seriously, no adult thought that we'd be interested in where the kids in Thailand spend most of their waking lives?
Anyway, I was so over that school by half way through last year, but then I was supposed to be going Boston Latin and that's like super cool and Olivia was coming, and both Emilys and, OK McKenzie Gravas was going to be there too, but none of her evil gang of friends made it, so we might have been able to turn her away from the dark side…
Now I'm here with stupid Robbie dangling dead birds in my face and laughing like a maniac and I'm going to some unnamed public school with who-knows who else. And oh yeah, here comes Kath, round the corner of this ugly new house, and she's got 'that' face on. What do you want to bet I'm the one who gets in trouble for 'making a scene' while sweet little Robbie will get a pat on the head and a quick 'tut tut'?
It's all right for her. She's an adult. They make friends no problem. Meet in the market? Oo, we're new here, we should be friends! Leaving church? Oh hi there, you must come to the parish picnic, let's be friends. And this, this summer was going to be great. We were finally old enough to be allowed to take the T all the way to the Common. We were going to do picnics and hang out at the pond and pretend we were movie stars. And now I'm going to be in my room, a recluse, with no-one to do anything with. I"ll have to spend the whole summer on Instagram with Olivia and the Emilies. I'll probably get so pale I'll get sick from Vitamin D deficiency and have to miss the start of school because I'm in hospital undergoing some special light therapy and then I'll be The New Kid for the next three years, even though I only came two weeks late. Oh God.
"What are you two doing?" That's Kath. She hates it when I call her that, but what am I supposed to do? She's always been "Mommy" and I can't call her that now. Changing what I call her is weird anyway, so why not just use her name?
"Is that a dead bird? Oh God, Robbie, get rid of it and go inside and…I don't even know if we have running water yet so you can wash your hands. Oh Robert Julio Morris, how could you do this?! Stel, you OK? Young man, come with me. We're going to the car. I've got some Purell. Don't make this day any harder than it has to be!"
She hugged me! Robbie's giving me that 'help me' look over his shoulder but there's nothing I can do when she's in a mood like this. Ride it out, little brother, and I'll see you on the other side. Poor kid.
And that's my mother for you. Completely unpredictable. How is a girl supposed to know what to do with a mother like that?
---