It has been very hard to write, this past week. (I think I managed 10 words yesterday. Seriously. Ten.)
I've been out of my Write First routine. It's hard to Write First when you are tired, or under the weather and have to get kids out to school, and when the only exercise classes your gym offers are an hour after the kids leave for school and, and, and.
But none of that matters. I need to find a way to write, because I am such a better person when I do. I need to find a way because, ten years from now, I could still be sitting on a pile of unfinished stories, or I could be living my dreams.
So I shall revisit the Bradbury Method. I shall revisit my morning pages. I will look at my goals and log my word count and do all the things that, over time, result in my motivation coming back.
…right after I shower and go to this school thing that I said I would attend.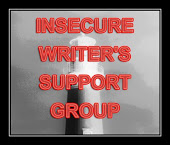 And I absolutely will not be spending time on the Insecure Writers Support Group list today. (Ahem). But you might want to: