This morning I was working on a non-fiction project that has a real deadline and real paycheck attached.
After a couple of days of feeling under the weather it was a real joy to wake up feeling fine and energetic today.
But I did not let that fool me. I knew that there was still a real danger of me allowing myself to get derailed, stuck or caught in a loop of procrastinatoin if I wasn't vigilant.
So I did all the things I'm supposed to do: I got dressed in clothes that are semi-professional looking; I put on my tiny, desktop humidifier with the hinoki essential oils (which Is supposed to make me smarter, but which in reality is just something I'm using to trigger my brain to understand that We Are In Work Mode); I gathered all my notes and decided to focus only in a certain slice of the project; I activated Freedom to stop me accidentally surfing Facebook; and I set a timer for 45 minutes, to create some urgency and to promise myself a break. I even made a coffee date with a friend for this afternoon, so that I knew I couldn't catch up on any missed time, later.
Sometimes all this works, and sometimes it doesn't,
Today I decided to try another technique I've seen in productivity manuals. I tried to focus on Future Julie and how happy she would be when she has a finished draft that she can let sit for a few days. I thought about how grateful Future Julie would be when not struggling under the weight of a huge amount of work, and how happy she would be that she could work on what remains, with a lightness that would not otherwise be there. I picture Future Julie finishing up a really kickass article because she wasn't horribly stressed.
And today, at least, it  worked.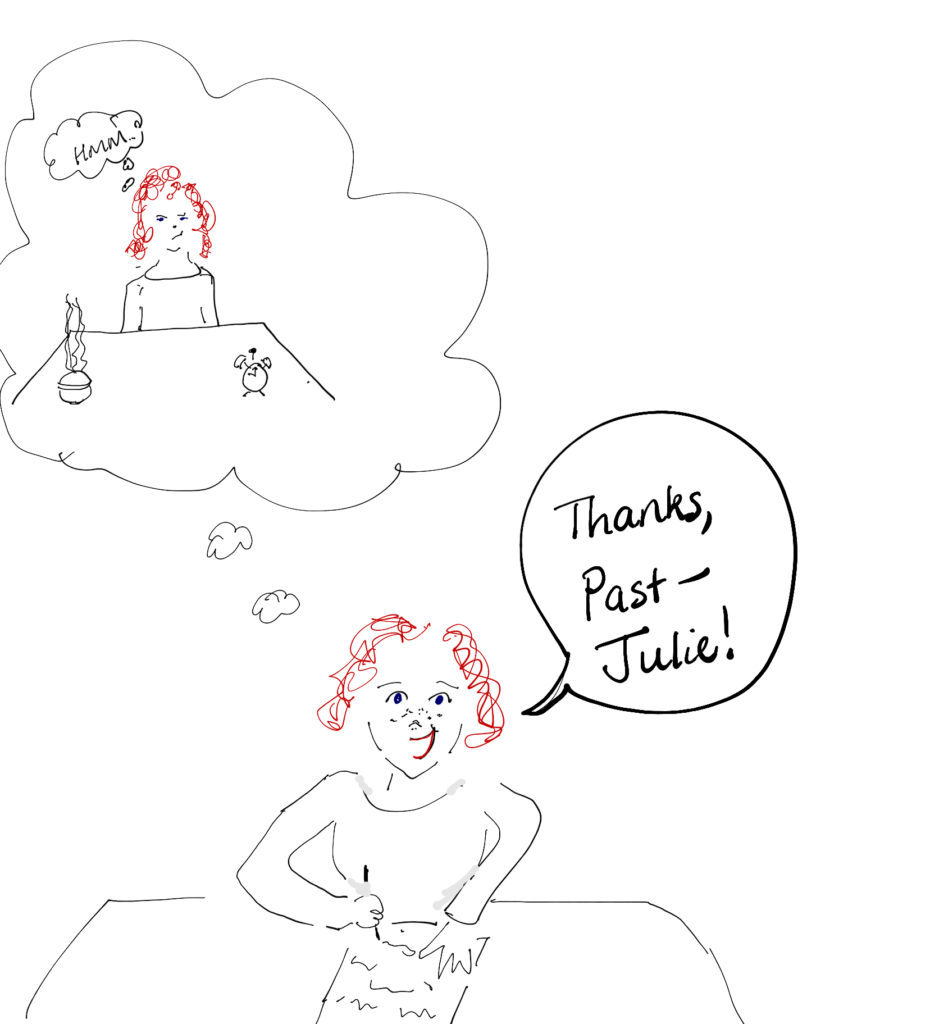 [NB The Amazon links in this article are affiliate links]